BUSINESS INFORMATION
NexTone's Business Fields
NexTone not only manages copyrighted works entrusted to us by rights holders, but is also offering services combining management and promotion of use of copyrighted works and music content, in an integrated manner.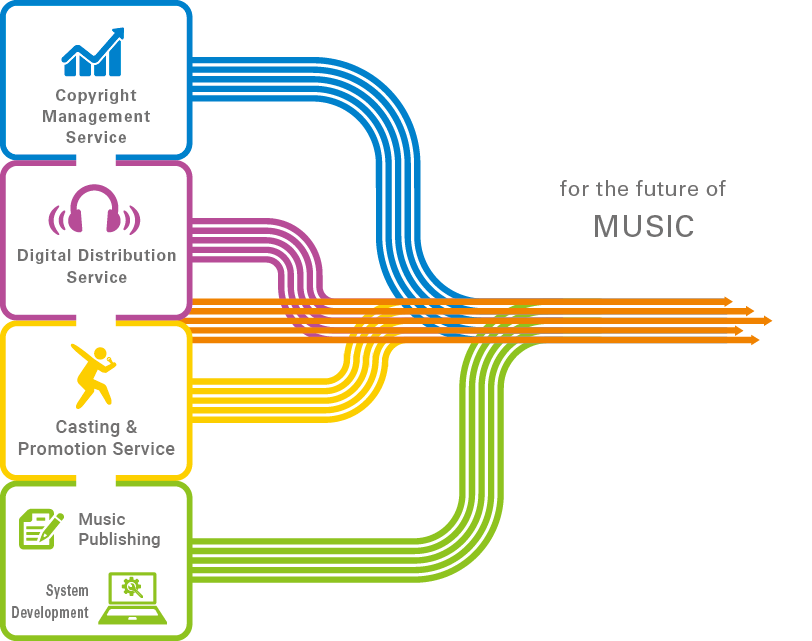 Why NexTone is chosen by rights holders
New

Utilizing the speed and flexible business structure of private-sector companies, we are setting up new management rules adapted to the era we live in, while also ascertaining rights holders' needs and market trends. In addition, we are making more opportunities to promote works through flexible operations that respond to circumstances.
Expert

We have developed a digital distribution business, marketing & promotion business, music publisher business-agency service, and system development business, offering a wide variety of support for all parties involved in the music business, including music publishers, artists and management.
Transparency

We value transparency. As such, we disclose to rights holders detailed data on when, where, how and by whom their works were used. We make users, services, volumes, and royalties clear to see, so their associated data can also be used for marketing purposes.
Only One

We are the industry's leading copyright agent. We use our highly professional knowledge and expertise accumulated mainly through our copyright management business, going beyond the bounds of management services and offering total support to all parties in the music business.
Copyright Management Service
Based on entrustment from copyright holders, we license the use of musical works and collect and distribute royalties.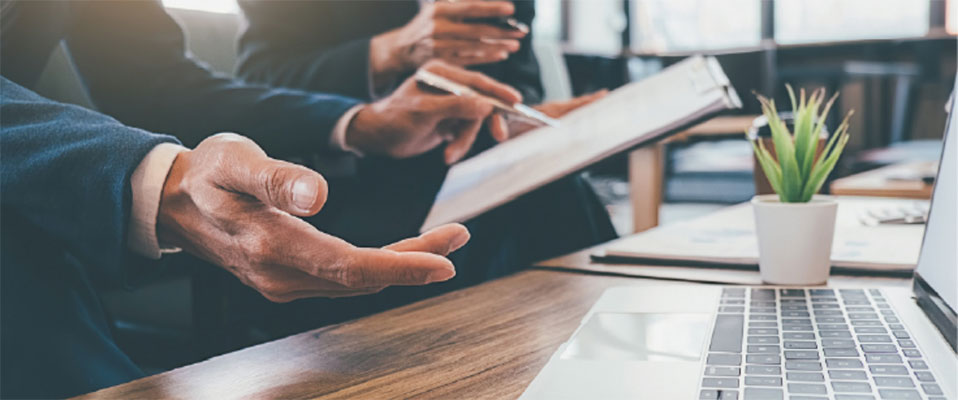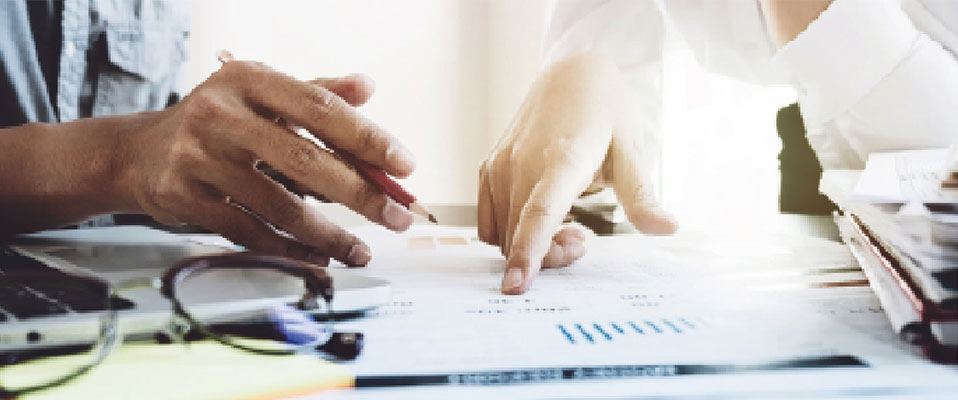 1

NexTone Copyright Management

The development of media that uses music, including TV, the Internet, CDs, movies, karaoke, rentals and more, has led to music permeating every single corner of our daily lives. Furthermore, the recent evolution of the Internet and digital technology has made the use of music increasingly fragmented and more complex.
Under such conditions, it is extremely difficult for copyright holders to directly negotiate with all users in order to receive royalties, so copyright management companies manage works of music on behalf of copyright holders.
NexTone is promoting systematization and automation of various tasks using its proprietary know-how and technology, in order to realize efficient and highly accurate management services. We also play a role in promoting smoother content distribution in cooperation with users.
2

Flow of Copyright Management Services

After concluding a "copyright management outsourcing agreement" between NexTone and an outsourcer ("an author such as a songwriter and a composer" or "a copyright holder such as a music publisher to whom rights have been transferred from the author"), the outsourcer shall notify NexTone of the information of works to which it holds copyrights.
Users of works managed by NexTone shall file an application for use with NexTone. After obtaining a usage license, users shall pay royalties as specified in the Royalty Regulations of NexTone. In addition, users must report records of their use of the work to NexTone.
Royalties paid by users are distributed to outsourcers (copyright holders) in accordance with the Copyrighted Work Royalty Distribution Rules of NexTone.
3

Expanding Scope of Copyright Management

As a result of an expansion of our management categories, NexTone now manages content in all categories except for (6) in the figure below. Outsourcers are free to choose which category of management is outsourced to NexTone.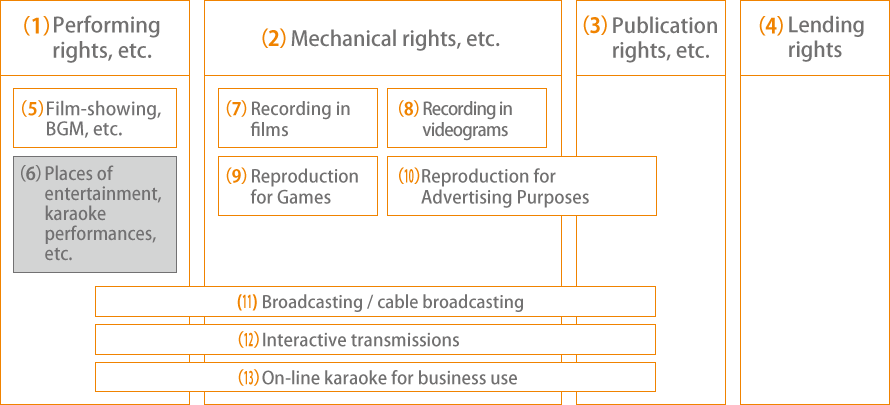 Digital Distribution Service
We provide sound-source supply services for music distribution platforms in Japan and abroad.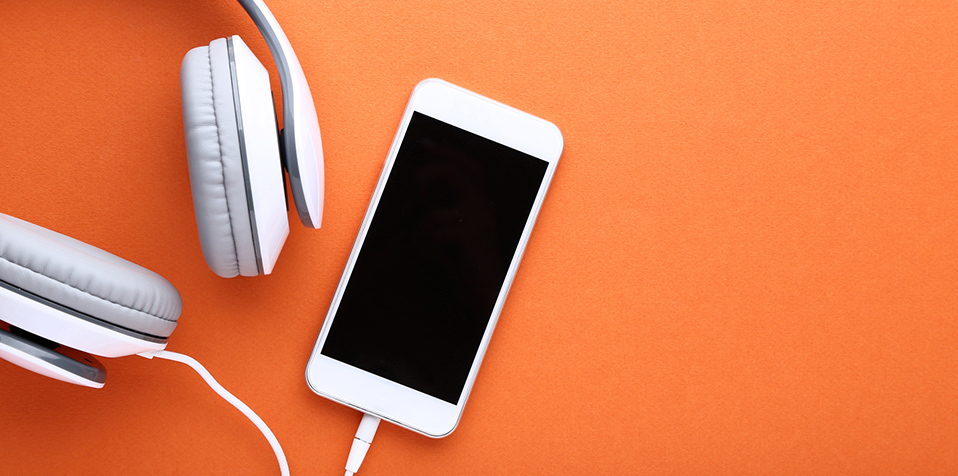 NexTone distributes music and video content for many music distribution platforms, both in Japan and abroad. We started this service in 2003 and have been entrusted with a great deal of content from a wide variety of content holders, such as major content producers, indie labels, production companies, music publishers, and animation/game studios.
Capitalizing on our many years of business experience and accumulated know-how, we maximize the profit from content by conducting precision marketing.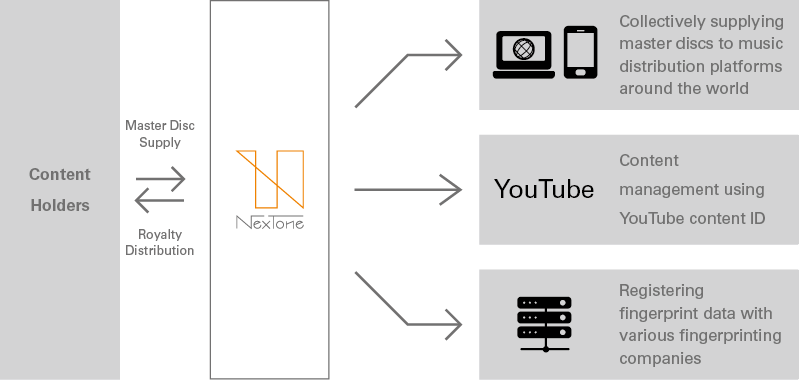 Our Strengths
We are one of the best and oldest distributors in Japan.
We cover both original video and high resolution and support all distribution types.
We have established an efficient proprietary network for overseas distribution.
We offer active support for sales / promotion.
We provide management service using content ID on YouTube.
We can register master discs with various fingerprinting companies.
We respond quickly to increasingly complex metadata.
We provide clear, accurate distribution details and analysis tools for content usage.
Marketing & Promotion Service
We serve as a bridge between the entertainment business and companies, coordinating usage promotion with a focus on music content.
We handle rights clearance for a variety of music content related to artist activities, user invitations to live performance, and music tie-ups, and also coordinate the use of content in corporate campaigns and services.
We also actively cooperate with artists in their promotional activities. We have a strong track record in simultaneous live broadcasting (live viewing) at movie theaters and advance screenings when video content is released, as well as handling distribution and promotion of documentary films and feature films.
We support a wide range of entertainment businesses by actively working to develop new entertainment services in collaboration with various companies, including record companies, media companies, and distribution platform operators.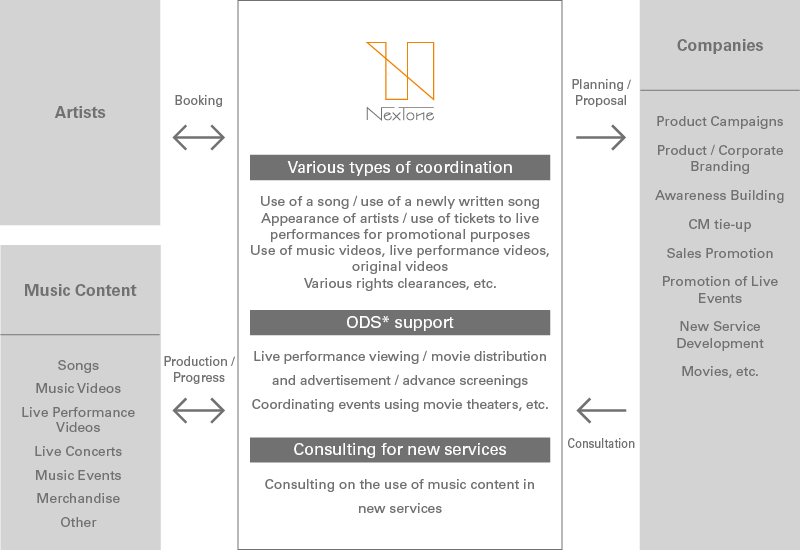 Services for Music Publishers
We provide practical agency services for music publishers.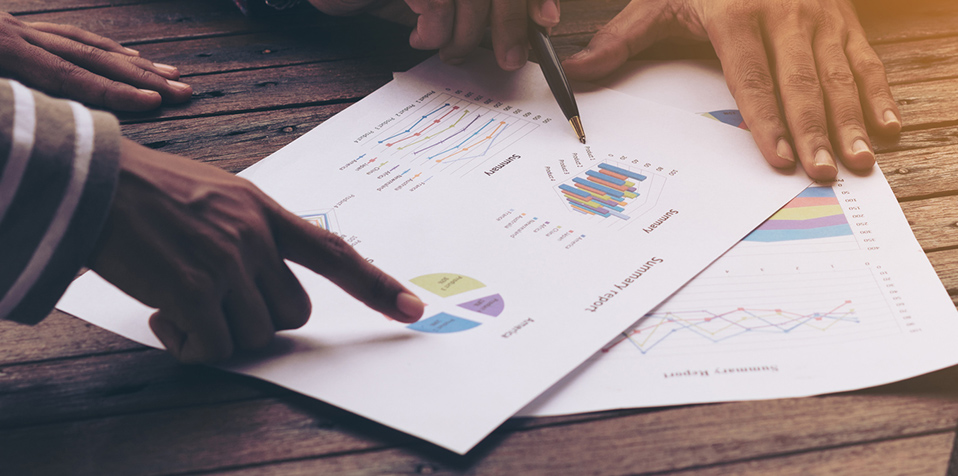 MCJP Inc. (MCJP) provides agency services for music publishers. MCJP acts as an agent of music publishers to handle management services including calculation for the redistribution of royalties as well as drafting of copyright transfer agreements and notices of work, striving to reduce the burden and improve the efficiency of our clients, the music publishers. Based on know-how cultivated as a group company of the copyright management company NexTone, MCJP offers proposals and support for optimal copyright management methods.

Service Content
Drafting contracts (copyrights / joint publication)
Drafting and submission of notice of work to copyright management services companies (NexTone and JASRAC)
Distribution calculation of royalties, drafting of royalties payment statements
Drafting various other licenses / applications
Consultation on music copyrights in general
System Development
We are developing specialized systems for entertainment.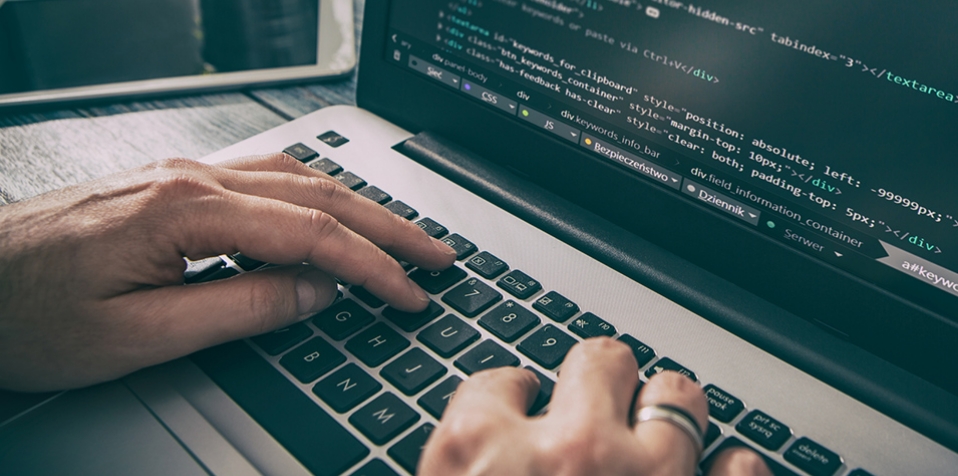 NexTone Systems Inc. is responsible for the systematization of all work NexTone is engaged in, with a focus on copyright management services. It has developed systems specialized in the entertainment industry, including both music and video, and has demonstrated its unique strength in businesses such as promotion support and marketing support, centering on providing clearance systems for copyrights and master rights, as well as developing content distribution-related systems. In the future, we aim to build systems that will satisfy both artists and rights holders, including royalty collection calculations and distribution systems.